Conversation & Communication questionaire, University of East Anglia 2013-2014
A study funded by the TTA 'Developing a Conversation and Communication Questionnaire for people with Aphasia' led by Simon Horton at the University of East Anglia was completed in August 2015.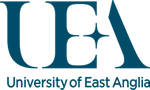 The Conversation and Communication Questionnaire for People with Aphasia (CCQA) has been designed as a self-report measure of participation in conversation for people with aphasia, particularly in the evaluation of Conversation Partner scheme experiences.
The Speech and Hearing Sciences department at University College Cork are using the CCQA in an evaluation of their student-based Conversation Partner Scheme. This will allow the developers to examine data on the use of CCQA in an independent study and will provide further validation for the measure.
The project will be written up for publication in Journals and promoted through aphasia-related organisations.