Speakeasy, 2007-2010, 2013, 2016 & 2019
Speakeasy - Supporting Communication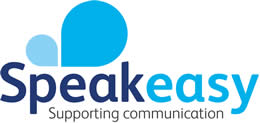 Speakeasy is a charity in the North West whose mission is to make a positive difference to the lives of people who have aphasia and their carers.  The Trust has supported Speakeasy with a number of projects including:
In 2019, a project to evaluate the experience of recruitment, training, induction and employment for people with aphasia.
In 2007,  funding a 3 year pilot study linking Speakeasy with the ground breaking work of Jane Mortley of Step by Step Consultancy and further financial support for the active use of the IT suite.
Information about Speakeasy can be found on their website: www.buryspeakeasy.org.uk.