The Tavistock Trust For Aphasia Distinguished Scholar Awards
The Tavistock Trust for Aphasia Distinguished Scholar Awards 2024
These Awards were conceived to address research capacity related to quality of life issues in aphasia.  The Award is given in recognition of scholarly excellence in all, or some, of the following areas:
Research and Publications dedicated to improving life with aphasia, and/or
Mentoring of research students to conduct research associated with quality of life, life participation, conversation or similar topics related to life with aphasia, and/or
Working to improve external grant funding that addresses the needs of people living with aphasia.
Who is eligible:
Early career aphasia researchers in the USA and Canada are eligible.  Early career is defined as approximately 8-10 years post Ph.D. (excluding any period of career break such as family care or health leave).
The aim of these Awards is to foster and encourage pioneering research that aims to make a difference in the everyday lives of people living with aphasia, their families and caregivers.
Aphasia Access will collaborate with the TTA by facilitating the process by which recipients are selected.  Aphasia Access is a not-for-profit professional organisation dedicated to the belief that people with aphasia should have access to services that not only improve language, but also help them participate in conversations, life's interactions and activities, and foster communicatively accessible environments.
The Trustees of the Tavistock Trust for Aphasia would like to thank the board of Aphasia Access for collaborating with the Trust by facilitating this project.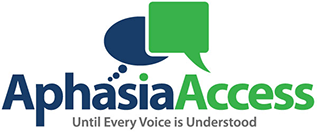 The Tavistock Trust for Aphasia Distinguished Scholar Award will include a (one-time) US $1,000 monetary prize, a certificate and a Tavistock Trust for Aphasia Distinguished Scholar badge, and the title of Distinguished Scholar.
Important Dates:
Applications for 2024 to be submitted by 16th February 2024.
For more information about the application process click here
For the application form click here