Latest News
Everybody at The Tavistock Trust for Aphasia sends their best wishes and hopes that you, and your family and friends, stay safe and well during this difficult time. 
We will continue to offer small grants each month, for more information click here.

The current guidance around COVID-19, and the steps we all need to take, may result in face to face therapy sessions becoming more difficult. 
More and more people are turning to aphasia therapy apps and software, so that they can continue with their therapy during this time.
The Aphasia Software Finder (click here) brings together all aphasia therapy apps and software in the English language.
Please ask your speech and language therapist/pathologist if there is an aphasia therapy app or software that might be useful to you during this difficult time.
Please note not all aphasia therapy apps suit all types of aphasia – it is important to get the right one for you – we strongly recommend asking a speech and language professional for advice.

---
Postponed – Living with Aphasia Conference
In line with government advice the organisers of the conference have decided that this conference  should  not  go  ahead.
 A new date will be set for Autumn 2020.
For more information please contact Gill or Denise at office@speakeasy-aphasia.org.uk or gill@speakeasy-aphasia.org.uk.
Contact telephone number 01706 825802 (part time office)
---
At the UK Stroke Forum conference, two prizes were awarded on behalf of The Tavistock Trust for Aphasia.  The first was for best abstract (oral presentation) and the second was a prize for best poster.
The two awardees are:
Best abstract/oral presentation – Faye Wray, David J Clarke, Anne Forster "Supporting self-management of aphasia: A qualitative study exploring UK speech and language therapist's views of this approach and its application in practice".  This work was presented in the "High Scoring Abstracts" session.
Best poster – Brooke Ryan (University of Queensland) on behalf of Clunne S, Ryan B, Baker C, Rose M, Kneebone I​ for the poster titled "A systematic review of interventions to prevent or treat anxiety for people with aphasia after stroke".
Professor Marian Brady said  " MASSIVE thank you to the Tavistock Trust for Aphasia for supporting these awards.  I hope that they will encourage future submissions on the topic of aphasia in more stroke conferences.   It is through presenting high quality aphasia research in stroke setting that we educate other stroke healthcare professionals about aphasia and therapy etc.  I think that the two awardees demonstrated the high quality of aphasia research and research reporting that can take place. "
---
The Tavistock Trust for Aphasia Distinguished Scholar Award USA
Important Dates for 2020:
Click here to find more detailed information about the award.
Applications for 2020 are now closed.
Announcements of Awards will be made in May 2020 – date to be confirmed.
Following the success of the inaugural Tavistock Trust for Aphasia Distinguished Scholar Awards in the United States of America, the Trustees of the Tavistock Trust for Aphasia are pleased to announce that applications are open for a second year.  These annual awards are to recognise scholarly excellence in all, or some, of the following areas:
Research and Publications dedicated to improving life with aphasia
Mentoring of research students to conduct research associated with quality of life, life participation, conversation or similar topics related to life with aphasia
Training of future clinicians to address quality of life with aphasia
Working to improve external grant funding that addresses the needs of people living with aphasia.
The awards aim to foster and encourage pioneering research and clinical projects that strive to make a meaningful and discernible difference in the everyday lives of people living with aphasia, their families and caregivers.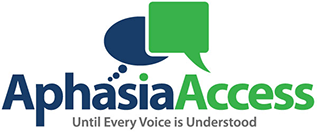 The Trustees of the Tavistock Trust for Aphasia would like to thank the board of Aphasia Access for collaborating with the Trust by facilitating this project.
---
The Trustees are pleased to part fund, through the National Brain Appeal, the establishing of a high-dose aphasia therapy service trial at the National Hospital for Neurology & Neurosurgery, Queen Square.  There is currently no dedicated high-dose, in-patient based aphasia neuro-rehabilitation service in the UK.  The high intensity patients at Queen Square would receive 7.5 hours of therapy per day, five days a week for three weeks.  This programme  is being led by Professor Jennifer Crinion, Speech and Language Therapist and Professor Alexander Leff, Cognitive Rehabilitation.
---
The Trustees of the Tavistock Trust for Aphasia are delighted to announce that they will be funding the Collaboration of Aphasia Trialists (CATs) for a further three years, until April 2023.
The Collaboration of Aphasia Trialist (CATs) has been funded by The Tavistock Trust for Aphasia since 2017, during which time it has grown to include more than 170 aphasia research members across 33 countries. Together the researchers are sharing:
an aphasia research database
best practice for the adaptation of aphasia assessment tools into non-English languages
resources to support access for people with aphasia into research
expertise with Early Stage Researchers and
best practice for the conduct and reporting of high quality aphasia research.
Over the next three years the Collaboration will continue to develop their network to support more aphasia researchers internationally and ensure gains in aphasia research are realised in benefits for people with aphasia, their families and the healthcare professionals that work with them.
"We are delighted to hear that The Tavistock Trust for Aphasia is extending their support for the Collaboration of Aphasia Trialists until 2023. We are looking forward to maintaining our ambitious plans and supporting more aphasia researchers, across more countries, to undertake more aphasia research which delivers more benefit to people with aphasia." Professor Marian Brady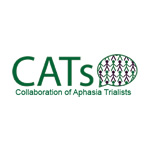 ---

The Trustees are very pleased to announce that they will continue to support the part-time position of a speech and language therapist for The Tavistock Centre for Aphasia, Newcastle University.  This funding has been agreed from 1st September 2019 for another 2 years.
If you would like more information about The Tavistock Centre for Aphasia please visit their website here.