Latest News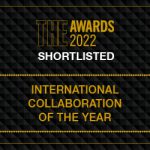 Our warmest congratulations to the Collaboration of Aphasia Trialists (CATs) for being shortlisted for the highly respected Times Higher Education Awards International Collaboration of the Year 2022.  These Awards are given to recognise the "talent, dedication and innovation of individuals and teams across all aspects of university life."  The winners will be announced at a ceremony on 17th November 2022.
 For more information please visit: https://the-awards.co.uk/2022/en/page/home-awards
---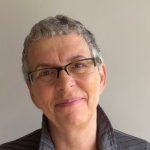 Nicole Campbell, Honorary Fellow of The Royal College of Speech and Language Therapists
The Tavistock Trust for Aphasia is delighted to announce that one of our Trustees, Nicole Campbell, has been made an Honorary Fellow of the Royal College of Speech and Language Therapists (RCSLT).  To quote from the Royal College's website: "Honorary Fellowships acknowledge and honour those who are not speech and language therapists but who have demonstrated outstanding contribution to service users and the profession".
Nicole became a Trustee of the TTA in 2003 and has been instrumental in the development of the Trust since then.  "All Trusts need a person who has energy, insight, motivation and commitment to stimulate others and ensure the work remains relevant and innovative.  Nicole is this person…. Her influence has been at local, national, regional, and international levels…." Emeritus Professor Pam Enderby, OBE, FRCSLT.
There are many projects where Nicole has been particularly instrumental. One such is the Aphasia Alliance.  As a new Trustee in 2004 she worked on a symposium on behalf of the Trustees, with the intention of bringing together key aphasia organisations, from all over the UK. This led to the formation of the Aphasia Alliance.  The Aphasia Alliance's vision is a world where everyone with aphasia gets the support and understanding they need.   https://aphasiaalliance.org
"Nicole's innovative approach has seen her progress many important developments, such as the Aphasia Software Finder* which collates the different software apps and tools which may support people with aphasia and their families, a resource which is now accessed internationally…. Her energy and efforts on behalf of people with aphasia, and those that work with them, has been boundless and this is one way in which we might start to acknowledge the vital contribution she has made to so many lives across the world."  Professor Marian Brady, FRCSLT
"Without Nicole's understanding and her never ending input to The Tavistock Trust for Aphasia we would never have been able to achieve what we have. For her to be recognised by The Royal College of Speech and Language Therapists in this manner is truly uplifting and hugely deserved. All the Trustees are so thrilled for her." Henrietta, Duchess of Bedford, The Tavistock Trust for Aphasia
*  In 2023 the Aphasia Software Finder will be re-launched after a significant redesign. [https://www.aphasiasoftwarefinder.org]
---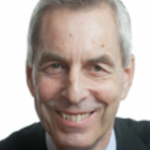 The Trustees of the Tavistock Trust for Aphasia are very sorry to announce that Professor Martin Brown is retiring from his role as a Trustee.
Martin joined the Board of Trustees in March 2004.  Over the years, Martin's contribution has been invaluable. Not only his knowledge and insight, born of his years at Queen's Square, but also his wisdom and ability to see so clearly what is important and what is not, always asking just the right question.
The TTA would certainly not be where it is now had he not been a Trustee.
He will be greatly missed. All our very best wishes go with him in whatever he chooses to do next.
Thank you, Martin, for everything.
---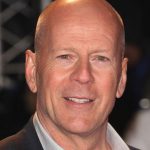 Our hearts go out to Bruce Willis and to his family and friends.  This is devastating news for all who know and love him.
Aphasia is often described as the invisible condition – because of its nature it is silent and often those who suffer with it, retreat.
We would like to thank Bruce and his family for their remarkable courage going public with this information.  By sharing his diagnosis, Bruce Willis has changed and improved the lives of hundreds of thousands of people with aphasia, because he has chosen to share his story and thereby increased awareness of aphasia world wide.
Aphasia is one of the conditions that most affects quality of life – it affects your ability to communicate, but not your intellect.   When out in public, the condition is often greatly misunderstood because it is so little known, even though it is more common than Parkinson's Disease.
For more information and more organisations that focus on aphasia, please visit:
https://aphasiatavistocktrust.org/what-is-aphasia/
The Trustees of The Tavistock Trust for Aphasia