Latest News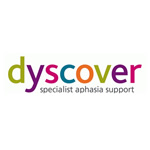 The Trustees are delighted to share the news that the volunteers and staff at Dyscover have been recognised with The Queen's Award for Voluntary Service.  Our warmest congratulations.
To find out more please visit Dyscover.
---
The Trustees are very pleased to announce the four inaugural recipients of  The Tavistock Trust for Aphasia Distinguished Scholar Award USA.  The announcements were made at the Clinical Aphasiology Conference in Montana:
Congratulations to Dr Sarah E Wallace; Dr Jamie Azios; Dr Katie Strong and Dr Sharon Antonucci
Read more about the awards here
---
THE ROBIN TAVISTOCK AWARD 2019

THE ROTTERDAM APHASIA THERAPY STUDY GROUP
The Trustees are delighted to announce that the Rotterdam Aphasia Therapy Study Group, fondly known as RATS, is the recipient of The Robin Tavistock Award 2019.  This is the 1st time, since its inception, that the Award has been made in Europe.
This Award is named after Robin Tavistock, the 14th Duke of Bedford who founded the Tavistock Trust for Aphasia.  It is presented annually to a person, or group who is inspirational and has made a significant contribution to the field of aphasia.
RATS is unique – a collaborative, multi-disciplinary group of people, who have produced, over many years a body of work that has had significant influence and made a difference to the lives of people with aphasia.  The RATS group is made up of clinical linguists, speech and language therapists, neurologists, epidemiologists, neuropsychologists and other medical disciplines. Please see list.
The roots of the group go back as far as the 1970s, when the respected neurologist Dr. van Harskamp set up the Rotterdam Aphasia Foundation at the Erasmus University Medical Centre.  Dr. Evy Visch-Brink was the first to be invited to be part of this new project and not long afterwards Dr. Mieke van de Sandt-Koendeman came on board.  In 1996, Mieke moved to Rijndam Rehabilitation Centre, whilst Evy continued her research and clinical work at Erasmus MC – but the collaboration continued and blossomed.
There have been 3 RATS trials: RATS 1, 56 participants, was published in 2004 – examined whether semantic therapy would have more effect on communicative functioning than phonological therapy.  RATS 2, 80 participants, was published in 20111 – it explored cognitive-linguistic treatment versus communication-orientated treatment.  RATS 3, 152 participants, was published in 2017 – investigated cognitive linguistic intensive treatment in the 1st 4 weeks of treatment versus no treatment.
Running parallel to this work both Evy at Erasmus MC and Mieke at Rijndam, have overseen exceptional work that has involved some of the same group of people (along with others) and which continue to have a positive impact on the aphasia world.  The focus of RATS, and of their clinical practice and research mostly has been, functional outcomes, always putting the person with aphasia at the heart of all that they do.
It is very difficult to encapsulate in a brief summary what is so special about the work that has emerged from the RATS group.  The collaboration has been exceptional; P. Koudstaal and D. Dippel together with F. van Harskamp ensured the integration of the investigations within a medical research model.  The group has produced prestigious work of the highest standards, respected world-wide.  Both Evy and Mieke, in particular, are recognized not only for the quality of their work over decades, but also their ability to bring others on board, for encouraging invaluable collaboration and for their warmth and energy.
The RATS group is an embodiment of what can be achieved when multidisciplinary collaboration and mutual support is central to research and clinical practice.
The RATS group: EG Visch-Brink, clinical linguist; WME van de Sandt-Koenderman, clinical linguist; PJ Koudstaal, neurologist (RATS 1, 2 & 3); DWJ Dippel, neurologist (RATS , 2 & 3); F van Harskamp, neurologist (RATS 1); LML de Lau, neurologist (RATS 3); H Lingsma, epidemiologist (RATS 3).  PhDs SJC Doesborgh, psychologist; M de Jong-Hagelsstein, SLT & neuropsychologist; F Nouwens, SLT & clinical linguist; H el Hachioui, neuropsychologist.
A formal presentation will be made later this year.  TBC
---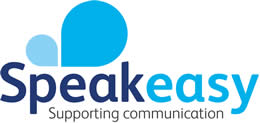 Speakeasy, The Robin Tavistock Award recipient in 2015, has received funding from the National Lottery Community Fund.  This funding will allow them to run a project to extend and promote Speakeasy's role in the community, improving the public's awareness of aphasia and their response to people with communication challenges. The project involves developing and utilizing the considerable talents of  people with aphasia including two people with aphasia who are employed to lead the work.
For more information about Speakeasy please click here
---

The Trustees are very pleased to announce that they will continue to support the part-time position of a speech and language therapist for The Tavistock Centre for Aphasia, Newcastle University.  This funding has been agreed from 1st September 2019 for another 2 years.
If you would like more information about The Tavistock Centre for Aphasia please visit their website here.
---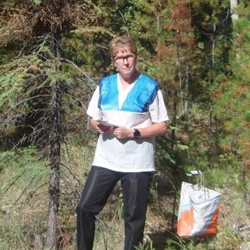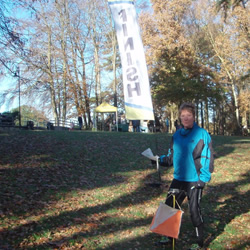 The Trustees would like congratulate Julie on her impressive achievement and to thank her very much for her remarkable fundraising efforts which to date has raised over £3800 (with gift aid).
On 20th October 2008, Julie suffered a stroke and remembers trying to say something and nothing coming out.  A neurologist diagnosed aphasia and so began the hard work with her speech and language therapist.  To celebrate her recovery, and raise awareness of aphasia Julie undertook a series of orienteering challenges, (she was previously an Irish World Championship team member) asking for sponsorship for each control flag she found. Julie visited 120 orienteering controls which reflected 1 for every month in the 10 years since her stroke.
---
The Tavistock Trust for Aphasia Distinguished Scholar, USA
The Tavistock Trust for Aphasia is pleased to announce the launch of The Tavistock Trust for Aphasia Distinguished Scholar in the United States of America. This is an award given in recognition of academic excellence in all or some of the following areas:
Research and Publications dedicated to improving life with aphasia, and/or
Mentoring of research students to conduct research associated with quality of life, life participation, conversation or similar topics related to life with aphasia, and/or
Training of future clinicians to address quality of life with aphasia and/or
Working to improve external grant funding that addresses the needs of people living with aphasia.
The aim of these awards is to foster and encourage pioneering research and clinical projects that aim to make a difference to the lives of people living with aphasia, their families and caregivers.
---
The Tavistock Trust for Aphasia receives The Gerry Cormier Communicative Access Award 2018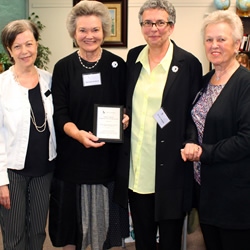 Aura Kagan, Henrietta Bedford, Nicole Campbell, Kay Cormier
The Trustees of The Tavistock Trust for Aphasia are delighted to have been presented with The Gerry Cormier Communicative Access Award for 2018, by the Aphasia Institute in Toronto. This Award is given in recognition of outstanding contributions to reducing barriers to full life participation for those living with aphasia.
"Today we would like to acknowledge and honour the contribution they [the TTA] are making to the lives of people with aphasia and their families all over the world", Aura Kagan, Director of the Aphasia Institute, Toronto.
The Aphasia Institute is a Canadian community-based centre of excellence that has had probably the greatest influence in how the best aphasia centres operate the world over. It has pioneered programmes and practices that help people with aphasia learn how to communicate in new ways and begin to navigate their own lives again. Through direct service, research, education and training, the Aphasia Institute has built an international reputation as a world leader and educator in aphasia.
Original photographs by Michael Wiley
---
Speechless
Speechless available via the Wellcome Trust website, is a documentary that tells the stories of two men, Junior Agogo and Barry, who can no longer use speech after suffering strokes. Much of the film is made in the Neurorehabilitation Unit of the National Hospital for Neurology and Neurosurgery in London's Queen Square.
---
Student Prize Badges
The Trustees of The Tavistock Trust for Aphasia [TTA] are pleased to announce that specially designed badges have been created for all recipients of The Tavistock Trust for Aphasia Student Prizes.
The Student Prizes are now awarded at all universities who teach speech and language therapy in the UK, New Zealand, Australia, Canada and Ireland. The Trustees would like to invite all past student prize winners to get in touch with the TTA, so that a badge can be mailed to you.
If you are a past winner, please could you get in touch with the TTA via email TTA@tavistocktrustaphasia.org; please include a current postal address. We look forward to hearing from you.