Latest News
At the UK Stroke Forum in December the winners of the Tavistock Trust for Aphasia Prizes 2022 were announced:
Abstract title: Evaluating the effectiveness of a community aphasia group (CAG): a qualitative and quantitative study.
Author: Julie Hickin
Abstract title: A pilot study implementing mood intervention in inpatient stroke rehabilitation with people with aphasia.
Authors: Louise E Lennon & Jacqueline K Benfield
---
The Tavistock Trust for Aphasia Distinguished Scholar Awards USA and Canada 2023
 Deadline: Applications to be submitted by Friday 10th February 2023.
 Announcement of Awards will be made in May 2023 – tbc
The Award is given in recognition of scholarly excellence in all, or some, of the following areas:
Research and Publications dedicated to improving life with aphasia, and/or
Mentoring of research students to conduct research associated with quality of life, life participation, conversation or similar topics related to life with aphasia, and/or
Working to improve external grant funding that addresses the needs of people living with aphasia.
Who is eligible:
Early career aphasia researchers in the USA and Canada are eligible.  Early career is defined as approximately 8-10 years post Ph.D. (excluding any period of career break such as family care or health leave).
The aim of these awards is to foster and encourage pioneering research that aims to make a difference in the everyday lives of people living with aphasia, their families, and caregivers.
The Trustees of the Tavistock Trust for Aphasia would like to thank the board of Aphasia Access for collaborating with the Trust by facilitating this project.

---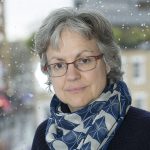 The Tavistock Trust for Aphasia (TTA) is delighted that Professor Jane Marshall has joined the board of trustees.  Jane qualified as a speech and language therapist in 1987. She worked in the aphasia unit of an acute NHS hospital before joining City, University of London as a researcher and lecturer.  Jane's research has explored numerous aspects of aphasia, including disorders of sentence processing, jargon aphasia, aphasia in bilingual language users and in Deaf users of sign language.  Much of her research has focused on the clinical needs of people with aphasia and their remediation.  Her most recent projects, two of which were supported by the TTA , explored innovative uses of technology in aphasia therapy.  Jane was honoured to receive The Robin Tavistock Award in 2007; and in 2018 she received an OBE for her contribution to higher education and research.  Now retired, Jane retains an emeritus appointment at City, and has more time for her interests in the arts (viewing not doing), cryptic crosswords, highly amateurish birdwatching and coping with the emotional trauma of supporting Crystal Palace Football Club.
---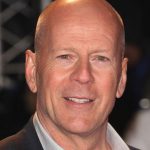 Our hearts go out to Bruce Willis and to his family and friends.  This is devastating news for all who know and love him.
Aphasia is often described as the invisible condition – because of its nature it is silent and often those who suffer with it, retreat.
We would like to thank Bruce and his family for their remarkable courage going public with this information.  By sharing his diagnosis, Bruce Willis has changed and improved the lives of hundreds of thousands of people with aphasia, because he has chosen to share his story and thereby increased awareness of aphasia world wide.
Aphasia is one of the conditions that most affects quality of life – it affects your ability to communicate, but not your intellect.   When out in public, the condition is often greatly misunderstood because it is so little known, even though it is more common than Parkinson's Disease.
For more information and more organisations that focus on aphasia, please visit:
https://aphasiatavistocktrust.org/what-is-aphasia/
The Trustees of The Tavistock Trust for Aphasia