Latest News
The Stroke Association have launched a guide called "Getting online for people with aphasia".  This is specifically designed for people with aphasia and their families. This valuable new "aphasia-friendly" guide has been co-created with the support of people with aphasia, speech and language therapists, and researchers.
The guide uses aphasia-friendly text supported by carefully-designed images (images commissioned through Speakeasy-aphasia), and can be used with a text reader. It offers information and step-by-step guidance on a range of topics including: getting online, searching for information, setting up and using email, online safety, using technology to support recovery. The guide covers the use of multiple device types – such as laptops, tablets and smartphones.
You can download the pdf guide by clicking here.
Also available are guides for people using video calling for the first time as well as download instructions for different devices.  Additional guidance on how to use each of the platforms from signing up and creating an account as well as the icons you might see on a call. Click here.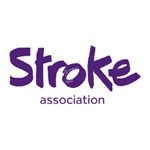 ---
THE ROBIN TAVISTOCK AWARD 2020
Dr AURA KAGAN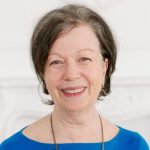 In a year that has sent shockwaves across the world as CoViD 19 virus has wreaked havoc globally, we recognise that this has been extraordinarily difficult for many, including those with aphasia.  It seems fitting that this year, the Trustees have decided to make an exceptional award.
In 2011 The Tavistock Trust for Aphasia awarded the Robin Tavistock Award for the first time to an international organisation, The Aphasia Institute, including the Pat Arato Aphasia Centre in Toronto, Canada because of their outstanding influence across the world.  This year, the Trustees want to honour the Director of the Aphasia Institute, Dr Aura Kagan, with her own personal Robin Tavistock Award for the huge contribution she has made to the aphasia world.
This Award, named after Robin Tavistock, the 14th Duke of Bedford who founded The Tavistock Trust for Aphasia, is presented annually to a person, or group, who has made a significant contribution in the field of aphasia.  This is its 15th year.
Dr Aura Kagan is an internationally renowned researcher, who has always put the person with aphasia at the heart of everything she does.  Dr Kagan was one of the first to highlight that responsibility for successful communication is shared by both the person with aphasia and the communication partner.  This marked a fundamental shift in clinical research perspectives.  No longer should the burden of accessing communication rest solely on the person with aphasia.
This shift in perspectives wrought significant and long-lasting change in how people with aphasia, their families and carers should be treated.  It has encouraged clinicians and researchers to focus on the impact and real-life challenges of aphasia; it has changed research priorities for many; it helped to revolutionise how information was imparted and, fundamentally, how people with aphasia are treated.
Under Aura Kagan's leadership and vision, the Institute has been pioneering in all sorts of ways.  Aura and her team have developed a raft of materials including evidence-based methods for training conversation partners, outcome measurement and research programs that have enabled many more people across the world access communication.
That which Dr Aura Kagan has contributed to the world of aphasia, to the quality of life of people with aphasia, cannot be underestimated.  The influence goes way beyond the borders of Canada.  People travel from all over the world to learn from – and emulate – what is happening in Toronto.  Many aphasia centres around the world acknowledge that their model and inspiration come from what Aura, along with her staff team and volunteers, has achieved at the Aphasia Institute.
To put it quite simply, Dr Aura Kagan is one of Canada's National Treasures.  The ripple effect of what Dr Kagan has done, and is doing, will carry on forever.  It is with enormous pleasure that the Trustees present The Robin Tavistock Award for 2020 to Dr Aura Kagan.
Ends
Additional Information
The Aphasia Institute is a community-based centre of excellence, pioneering programs and practices that help the 100,000 Canadians with aphasia learn how to communicate in new ways so they can re-join life's conversations. Through direct service, research and education and training, the Aphasia Institute has built a reputation as a world leader in aphasia care.
The Pat Arato Aphasia Centre offers a variety of programs, five days a week. Staff and trained volunteers work with clients from 20 to 80 years of age in a supportive environment.
Robin Tavistock had a brain haemorrhage in 1988 which left him with aphasia (communication disability). Robin founded the Tavistock Trust for Aphasia to ensure that more people could have access to the quality of treatment he received.
The Tavistock Trust for Aphasia is the only grant-making trust in the United Kingdom that focuses solely on aphasia.
Aphasia is a complex communication difficulty that is sometimes known as dysphasia.  It can be caused by a stroke or by brain damage, by a brain tumour, a car accident, a blow to the brain or by a progressive neurological illness – anything that damages the "communication centre" in the brain.
people with aphasia can find it difficult to speak, read, write, understand language and use numbers – or a combination of any of these.
Intelligence is not affected. Aphasia is different for each person.
For further information, please visit
The Tavistock Trust for Aphasia: www.aphasiatavistocktrust.org
The Aphasia Institute: www.aphasia.ca
Or contact:
Aphasia Institute – The Pat Arato Aphasia Centre
73 Scarsdale Road, Toronto, ON M3B 2R2
T: +1 416.226.3636
F: +1 416.226.3706
Or
The Administrator, The Tavistock Trust for Aphasia
T: +44 1525 290002 E: tta@tavistocktrustaphasia.org
---
Video calling is a popular way to connect with friends and family.  The Stroke Association (Aphasia Team) has written a free guide to help people with aphasia use video calls.   Click here
---
Everybody at The Tavistock Trust for Aphasia sends their best wishes and we hope that you, and your family and friends, stay safe and well during this difficult time. 
We will continue to offer small grants each month, for more information click here.

The current guidance around COVID-19, and the steps we all need to take, may result in face to face therapy sessions becoming more difficult. 
More and more people are turning to aphasia therapy apps and software, so that they can continue with their therapy during this time.
The Aphasia Software Finder (click here) brings together all aphasia therapy apps and software in the English language.
Please ask your speech and language therapist/pathologist if there is an aphasia therapy app or software that might be useful to you during this difficult time.
Please note not all aphasia therapy apps suit all types of aphasia – it is important to get the right one for you – we strongly recommend asking a speech and language professional for advice.