Latest News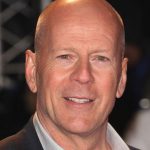 Our hearts go out to Bruce Willis and to his family and friends.  This is devastating news for all who know and love him.
Aphasia is often described as the invisible condition – because of its nature it is silent and often those who suffer with it, retreat.
We would like to thank Bruce and his family for their remarkable courage going public with this information.  By sharing his diagnosis, Bruce Willis has changed and improved the lives of hundreds of thousands of people with aphasia, because he has chosen to share his story and thereby increased awareness of aphasia world wide.
Aphasia is one of the conditions that most affects quality of life – it affects your ability to communicate, but not your intellect.   When out in public, the condition is often greatly misunderstood because it is so little known, even though it is more common than Parkinson's Disease.
For more information and more organisations that focus on aphasia, please visit:
https://aphasiatavistocktrust.org/what-is-aphasia/
The Trustees of The Tavistock Trust for Aphasia
---
The Robin Tavistock Award 2022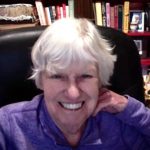 REGENTS' PROFESSOR EMERITA AUDREY HOLLAND
The Trustees of the Tavistock Trust for Aphasia are delighted to announce that Audrey Holland is the 2022 recipient of The Robin Tavistock Award.
This award is named after Robin Tavistock, the 14th Duke of Bedford who founded The Tavistock Trust for Aphasia.  It is presented annually to a person, or group, who is inspirational and has made a significant contribution to the field of aphasia.
Professor Audrey Holland's contribution to the world of aphasia cannot be quantified – to list her achievements or describe her influence fully would require dozens of pages.  In a career that has spanned six decades [retirement included], her influence has reached every sphere of the aphasia world: research, clinical and mentoring.  Her work has been inspirational not only in America and Canada but as far afield as Australia, UK, throughout Europe and beyond.  Where people focus on aphasia, Audrey's influence can be found.
Throughout Audrey's career she has championed a holistic approach to improving the quality of life for people with aphasia, for their families and friends. At the same time, she has encouraged clinicians and researchers to look to the challenges faced by people with severe aphasia and chronic aphasia. With most aphasia research focused on milder forms of aphasia, Audrey encouraged researchers and clinicians to consider under-researched groups of people with aphasia – the interventions that might be delivered in the community and long-term support for people with aphasia to live "life with aphasia". To say that she has helped to transform the field of aphasia research, its protocols, and how that filters through into clinical practice would be an understatement.
Audrey's vision and enthusiasm for pioneering programmes of work has meant that she has often been ahead of the curve, developing new concepts, the application of new technologies, and ambitious initiatives, always with the goal of improving the lives of people with aphasia. Again, it is impossible to try and capture the complete breadth of influence but in the late 1970s, her pioneering approach to 'functional communication' directed clinical attention towards therapy to improve quality of life, a focus that continues to permeate aphasia therapy to this day. In addition, her use of apps in aphasia therapy, the various cognitive neuropsychological approaches developed or inspired by her aphasia research regarding behavioural protocols and her support for, and contribution, to data sharing initiatives (such as AphasiaBank) are just a few key examples of her progressive approach.
Amongst this long history of highly innovative approaches, a more recent example is perhaps Audrey's role as a founding member of Aphasia Access which works with healthcare professions to transform communication settings to facilitate greater participation by people with aphasia, supporting those that teach the next generation of aphasia therapists and students who work with people with aphasia. Even in her retirement Audrey has continued to apply her life coaching skills to improve the lives for people with aphasia.
To add to this long list is a key area that cannot be underestimated and that is Audrey's ability to mentor, inspire and support future generations of clinicians and researchers. This is another way in which her influence continues to grow and will continue to impact on many generations of aphasia researchers to come.  Several of the leading clinicians and researchers in the aphasia world today would all pay homage to how she and her work inspired them to become who they are today.
The Tavistock Trust for Aphasia recognises that Audrey's work has encompassed a broad range of neurological conditions, but for the purpose of this Award we focus solely on aphasia. However, this only makes Audrey's achievements in the context of aphasia research and clinical practice even more remarkable.  This Award is for someone or a group who has made a significant contribution to the field of aphasia – we cannot imagine that anyone fits that criterion more.
 The formal presentation will be made later in the year, pandemic allowing.
---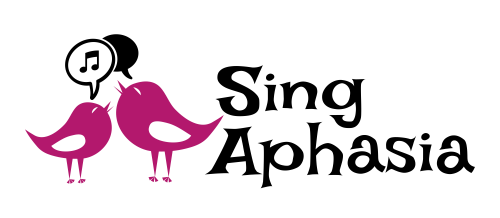 What a wonderful world – introducing Sing Aphasia
The International Aphasia Choir founded by Sing Aphasia and Neuro Music Therapy, LLC, premiered their first video "Wonderful World" in November 2021 and with kind permission from Dr. Gillian Velmer, Founder of Sing Aphasia you can watch it here.
Sing Aphasia  is a non-profit in the USA, their mission is to "empower individuals and families affected by aphasia to find their voices through music, education and community".  The Sing Aphasia choir meets weekly online and has members from around the world.  They also host "aphasia choir meetups" online with other choirs and would like to hear from other choirs that would be interested in meeting with them or being featured on their website.
More information can be found at: https://singaphasia.com/aphasia-choirs/
---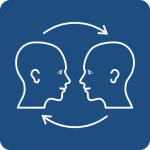 Trustees are delighted to say that The Tavistock Trust for Aphasia has been accredited as Communication Accessible.
A new disability symbol has been launched to make it easier for millions of people in the UK .  The Communication Access Symbol has been developed to identify businesses and organisations whose staff have undergone training to help them to better support the needs of people with communication difficulties.
Anyone can sign up to Communication Access UK and complete the free training, from corporate businesses and large organisations to local shops and individuals.
How to get involved
To learn more about the initiative or to sign up, visit the Communication Access UK website.
---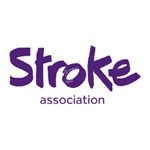 The Stroke Association have launched a guide called "Getting online for people with aphasia".  This is specifically designed for people with aphasia and their families. This valuable new "aphasia-friendly" guide has been co-created with the support of people with aphasia, speech and language therapists, and researchers.
There are 3 ways you can access this guide
January 2021,  'Getting online for people with aphasia' videos  launched to support the printed guide watch here. 
The guide uses aphasia-friendly text supported by carefully-designed images (images commissioned through Speakeasy-aphasia), and can be used with a text reader. It offers information and step-by-step guidance on a range of topics including: getting online, searching for information, setting up and using email, online safety, using technology to support recovery. The guide covers the use of multiple device types – such as laptops, tablets and smartphones.
Video Calling: also available are guides for people with aphasia using video calling for the first time as well as download instructions for different devices.  Additional guidance on how to use each of the platforms from signing up and creating an account as well as the icons you might see on a call. Click here.
---
COVID information –
Small Grants – 
We will continue to offer small grants each month, for more information click here.
Aphasia Software Finder – 
The current guidance around COVID-19, and the steps we all need to take, may result in face to face therapy sessions becoming more difficult. 
More and more people are turning to aphasia therapy apps and software, so that they can continue with their therapy during this time.
The Aphasia Software Finder (click here) brings together all aphasia therapy apps and software in the English language.
Please ask your Speech and Language Therapist/Pathologist if there is an aphasia therapy app or software that might be useful to you during this difficult time.
Please note not all aphasia therapy apps suit all types of aphasia – it is important to get the right one for you – we strongly recommend asking a speech and language professional for advice.